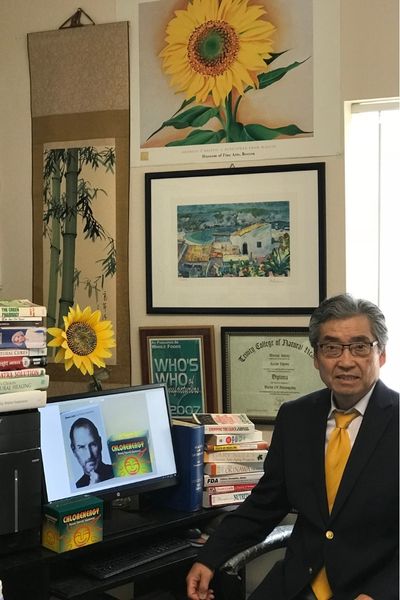 Kazuo's Story
As I have been in the natural food industry for many years, I became interested and fascinated with the mechanism of the human body that can heal itself, through the power of homeostatic ability, when our body loses or fluctuates bodily equilibrium. I still love this body's natural resiliency.
In doing my business more efficiently, I needed to have more scientific knowledge about natural foods and supplements, more than the simple words by a Greek physician Hippocrates, "Let your food be medicine." Since I was, and still am, in marketing and sales of dietary supplements, I was eager to absorb naturopathic approaches to my marketing and sales deployment in the U.S., E.U., and internationally.
With the knowledge and wisdom provided by Trinity School of Natural Health, I am now able to talk with many integrative and alternative doctors in a more intelligent way. I have been lucky and I do have many integrative practitioners for clients worldwide, in addition to hundreds of natural food stores in the U.S. We have a great distributor in the center of the E.U. and the business there is booming for us.
As is often the case with health-related businesses, the best moments we feel happy about is listening to great stories of clients that often touch our hearts. Their stories about feeling happy, strong, and fully content with the dietary supplements we provide them. It certainly proves clients' homeostatic powers in full motion. That is our ultimate bliss of doing business in the natural food industry. The knowledge and wisdom I acquired at Trinity School of Natural Health prevails greatly upon my natural food business.